Quality Score Analysis via Google Data Studio
Quality score is the second-largest component in calculating the Ad Rank, a higher quality score can lead to lower prices and better ad position. Basically, it's a key to a successful Google Ads campaign, you can determine any account's health by the quality of its ads and keywords. In this post, you will learn how to run a quality score analysis using Google Data Studio, so you can identify the main areas where you'd like to focus your time, before you deep dive into analyzing each keyword performance individually.
Quality Score vs Keywords Count
The first thing that we really want to know, is the account in good shape or not? does it really need a lot of quality score work? To answer this you should look at the quality score distribution for your keywords, how many keywords in each quality score area?
To count the number of your keywords, create a new calculated field and called it for example "Keywords Count", you can use the function below:
COUNT(Search keyword)
Then create a bar chart and add the new metric we calculated "Keywords Number" along with the quality score dimension: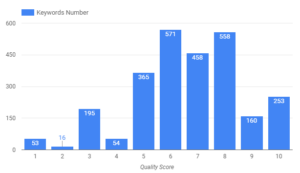 You probably think it's a good idea to have the distribution percentage instead of the keyword raw number. However, Google Data Studio in the meantime doesn't support the percentage of the parent total. So, if you came up with such formula:COUNT(Search keyword) / SUM(COUNT(Search keyword)) unfortunately, it won't work.
In this case, pie chart is your best bet, but having up to ten data series on a single pie chart would make your chart cluttered, messy, and hard to read. Thus, you should consider grouping your keywords' quality scores into averages. For example, keywords with a quality score from 1-4 are considered "Below the Average", from 5 to 7 are "Average", and from 8 to 10 are "Above the Average". To do this split, you need to create a custom dimension in your Google data studio source using CASE function as below:
CASE WHEN Keyword quality score < 5 THEN "Below the Average"
WHEN Keyword quality score > 7 THEN "Above the Average"
ELSE "Average"
END
Once you create the dimension, you can create a pie chart of the spend on each quality score area. As you can see, the majority of the spend is going toward keywords with  "Average" quality score while only 11.4% of the spend on "Below the Average" keywords.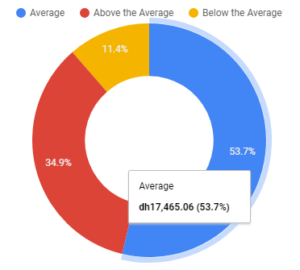 Quality Score vs Metrics
The number of keywords certainly is not enough to determine areas with issues. There are actual metrics that should be taken into consideration when running a quality score analysis. The metrics are impressions, clicks, cost, CPC, conversions, CPA and any KPI that matters to your business. Therefore, do include all of these metrics to your table so you have a full picture of the distribution.

In most cases, you will find a strong correlation between your quality score, CTR, CPC, and CPA. The correlation can be represented clearly using a scatter chart plotting the CPC & CTR as below;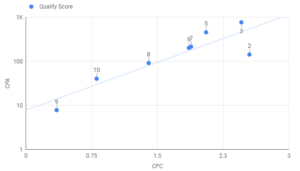 When looking at the trend line for the scatter chart above, there does appear to be a correlation between lower CPC, lower CPA, and higher quality score. Also, you can plot your main KPI alone vs the quality score grade.  Looking at the bar chart below,  you can see there is a sharper decrease in the CPA with increasing the quality score.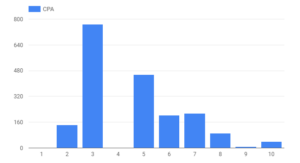 Based on your findings, you should review the 3 main factors of calculating the quality score
CTR
Ad Relevancy
Landing Page
You should review the search terms associated with these keywords to help ensure relevancy,  review ad copy for these ad groups, and also landing pages to help ensure barriers to conversion are removed. At the same time, you should take into account the spend driven by each keyword. For instance, if CPC and CPA are significantly higher for low QS terms but the percentage of total clicks was very low, then the impact of Quality Score improvement for such few terms on the account would be relatively small and therefore would likely not be worth the time spent to improve QS for those keywords.
Quality Score vs Branded Keywords
You should isolate the branded terms from your analysis since they will have the highest quality score which will skew your numbers and result in a misleading analysis. To filter our the branded keywords, you can use Google Data Studio has the Filters to weed out all the campaigns that contain "Brand" for example.

Conclusion
We haven't really discussed how to improve the quality score, nevertheless, we covered how you can identify the main areas where you'd like to focus your time and take a deep dive. Therefore, you don't waste effort on improving the quality score for terms with low impact and forget about terms need the most attention.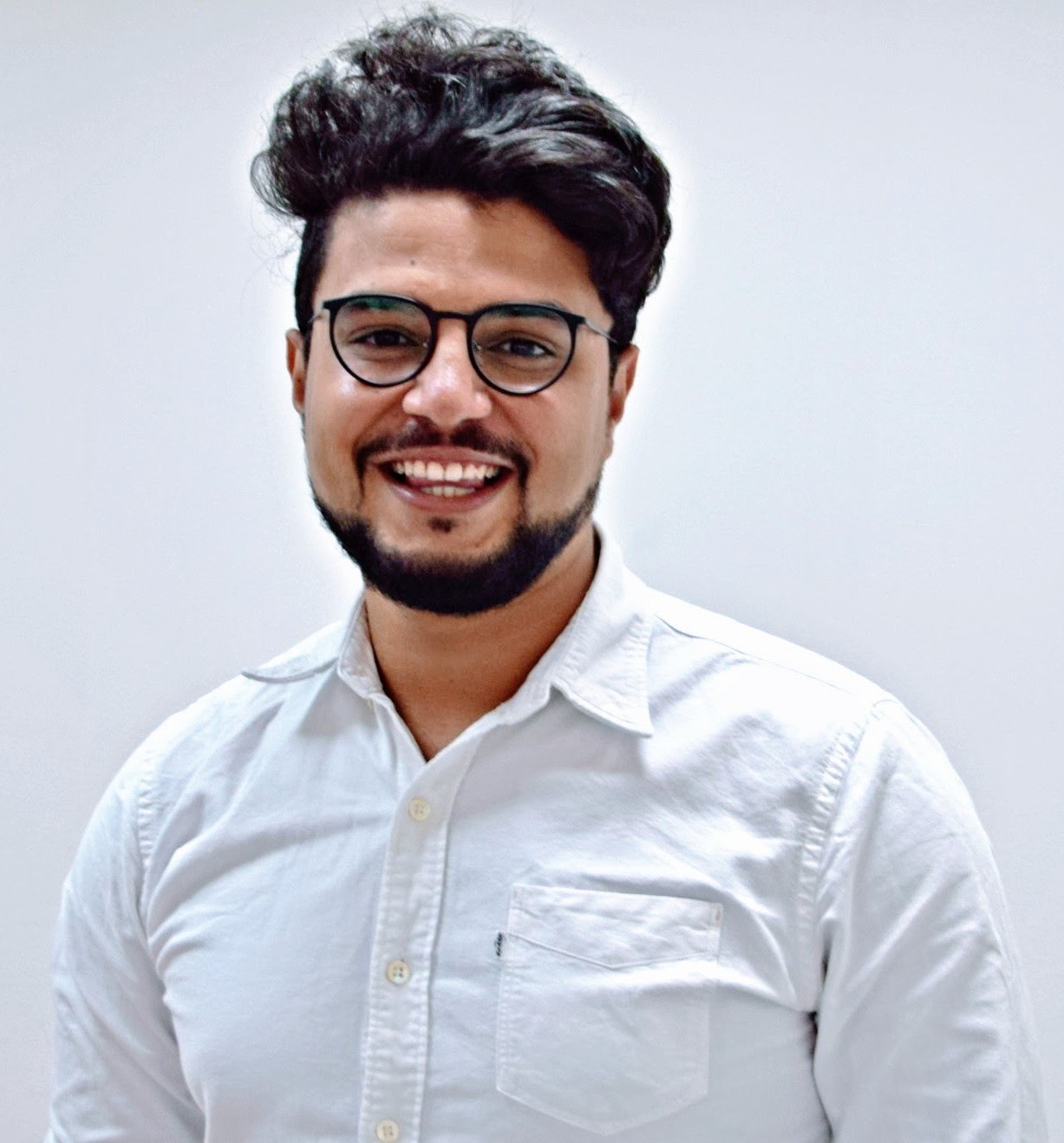 Ex-Google with advanced digital analytics and marketing automation skills. If you are looking for a data-driven professional that will help you save time & money and grow cost-efficiently, you have come to the right person. Contact Me!